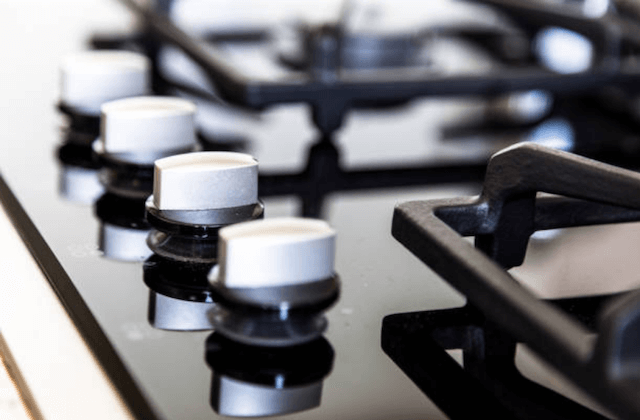 CALL FOR STOVE REPAIR:
(979) 232-8237
When the stove or oven breaks down you cannot cook. Luckily, you can schedule same-day stove and oven repairs with the local repairmen. Don't let the family go hungry and don't send them out for fast food. Technicians want you to be able to cook in your own kitchen so they will come to fix the appliance the same day you call for all homes in College Station.
To ensure that they can make the necessary repairs on all major brands and models, technicians stock their service vans with all of the tools and parts that they will need to do the job. Experienced repairmen carry manufacturer parts to keep your warranty valid and the labor has a guarantee of 12 months. Call a technician when the stove or oven goes out and they will get it fixed in time to prepare dinner.
STOVE/OVEN PROBLEMS
WON'T TURN ON/IGNITE
If your electric stove won't turn on, make sure it is plugged in and that the circuit breakers are in the on position. For gas stoves, check the pilot light. Common reasons for this problem are broken surface elements, infinite switches, oven burner igniters, or break or broil elements. Local technicians can fix any of these problems on a short same-day service call.
BURNER/OVEN WON'T HEAT
You cannot cook if the oven or stove burners do not heat up. This happens when there is a broken element, malfunctioning burner switch or terminal block. If this happens to you, call a licensed repairman and they will come out the same day and quickly fix this problem on any of the major brands in just an hour or two.
TIMER/PROGRAM ISSUES
The stove control board is the problem if your timer or program settings are not working. Technicians can replace boards for GE, Sears, LG, Kenmore, and several other brands of stoves and ranges. They provide a warranty on all control boards and other parts used for this repair service.
OVEN IS TOO HOT
A too-hot oven burns the food and spoils dinner. When your oven is too hot, call for an appliance repair service to check it out. Usually this is a broken sensor or thermostat. The certified appliance repairman will find out the case of the overheating and make repairs or replace parts. This is something that you need to call an expert to do because of the risk getting burned by an unpredictable and extremely hot oven.
IGNITER WON'T LIGHT
When the stove igniter glows but does not light, there is a broken safety valve electronic control, temperature sensor, or surface igniter. Trained repairmen carry the parts and have the tools to fix any of these problems on all major brands and models.
DOOR WON'T OPEN
You just ran your new self-cleaning oven through the cleaning cycle. And now the door will not open. Technicians see this issue with some newer models. Call now and techs will check out the latch, thermostat, and door seal to identify which is the problem. They can fix this problem with a short service visit the same day you call.
LEARN ABOUT OUR ADDITIONAL APPLIANCE REPAIR SERVICES:
www.appliancerepaircollegestation.com
College Station Appliance Repair is service that helps homeowners connect with local service contractors. All contractors are independent and College Station Appliance Repair does not warrant or guarantee any work performed. It is the responsibility of the homeowner to verify that the contractor they hire has the necessary license and insurance required for the work being performed. Local repairs performed by Advance Appliance Repair.